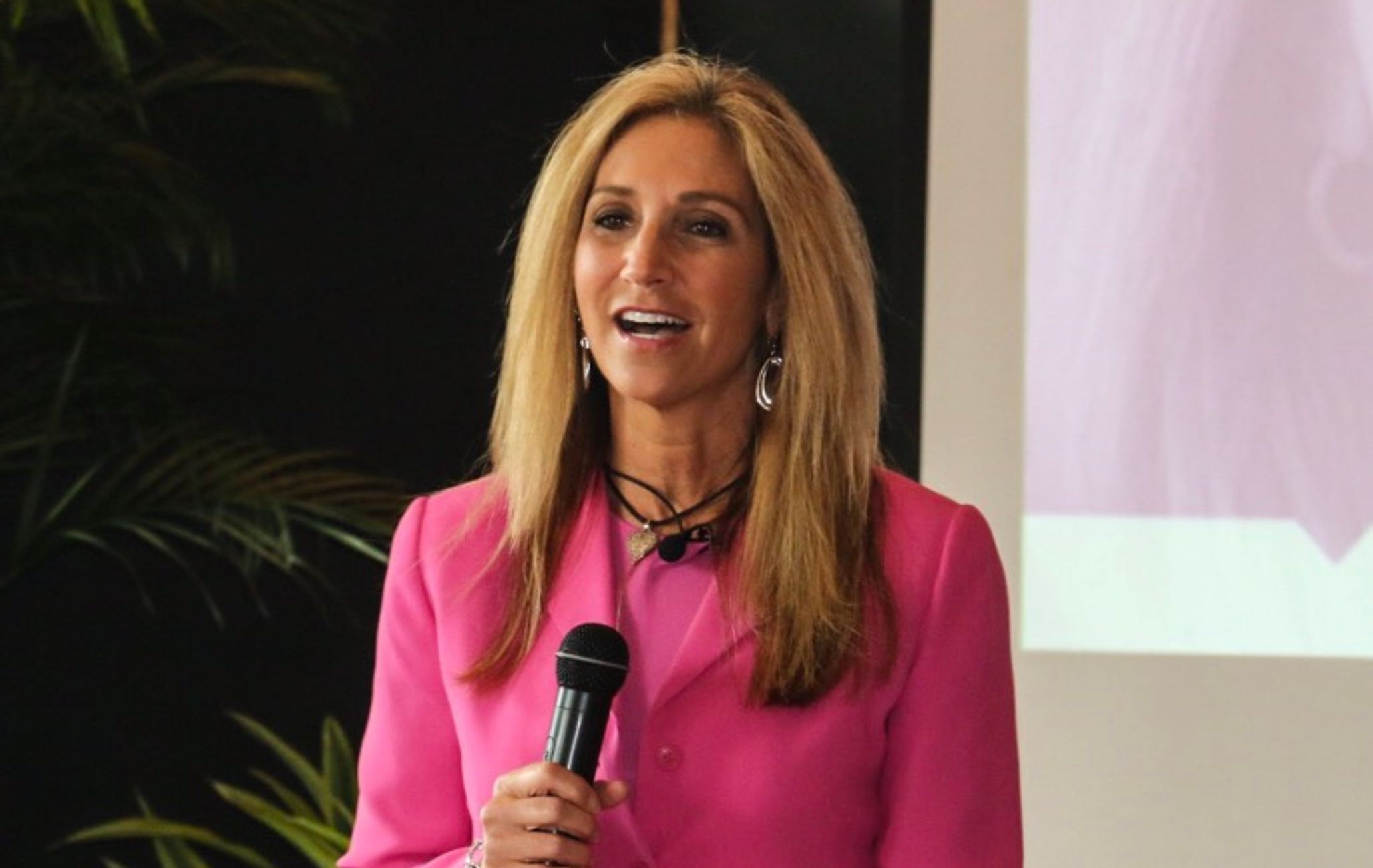 Kristi Jones, State Director SHRM MO
"It's both my pleasure and honor to acknowledge Carolyn for presenting her Don't Just "Survive", Thrive in Today's Changing Environment Keynote Speech and her You, Inc Leadership Program that she delivered at the SHRM MO Conference. Carolyn's candid style and humor won over the packed house of Human Resources Professionals the moment she began speaking. And it was no surprise, that both her keynote and breakout session got such high ratings. So if you get a chance to bring her into your organization or conference, do it before someone else books her!" 
Keynote Speeches
Transform your life and change your destiny!  Carolyn delivers an engaging speech.  Helping people harness their own potential and navigate themselves to achieve their goals.
She has a passion for excellence.  Her no-nonsense style using real life scenarios is what gives her the ability to connect with her audience on an individual level.  She talks about her leadership journey and how she was able to compete in the most difficult social experiment on the CBS hit Reality TV show Survivor.  Known on the show as "MamaC", she describes what it takes to push yourself beyond your limits everyday.
Carolyn customizes her talk to meet the needs of her audience.  She shares a 3 step process that focuses on what it takes to have a winning mindset that attracts others.  Your brain is the most powerful organ in your body.  It must be programmed to win!
Don't Just "Survive" Thrive in Today's Changing Environment
What is it that is holding you in the present and keeping you from accessing your brightest future?  Nobody likes to change, but we must learn to embrace it. Our ability to be flexible and shift gears quickly will ensure that we thrive in todays' ever-changing environment. Through personal stories, relatable examples, and specific calls to action, Carolyn will break down the steps necessary to win in today's ever-changing environment professionally and personally. This presentation is built on years working with incubation groups who are looking ahead and anticipating the changes that are quickly approaching.  Carolyn will help you and your team figure out, not just what is coming next, but how to shape what is coming next to increase your bottom line.
Leadership effectiveness is one of the critical challenges faced by many organizations in today's market. The challenge for professionals in the current landscape is to find ways to link strategy and goals into leadership effectiveness. Leadership effectiveness is a never-ending journey, a life-long process of learning. It is a work in progress. Every day we are faced with challenges. From everyday inconveniences and temporary setbacks to the really big challenges of life. The kind that have the potential to affect the whole trajectory of our lives. But there's hope. We get to decide how the story plays out! How we approach those challenges will affect our success. Our leadership skills are the ones that will ensure that we stay relevant today. Carolyn break down the steps necessary to win!
Plant Your Flag: The Seven Secrets To Winning
We all know how important it is to have a vision, a plan for our future.  We struggle with knowing where to begin.  The most successful people know what they want and go after it.  Carolyn walks you through 7 secrets to Winning.  You will have all the tools you need to help you leverage your inner strength, and maximize your impact, to achieve things that you never thought were possible.  Each participant will be able to claim "VICTORY" for themselves and the people they support!
Speak with Carolyn
Carolyn would love to talk to you about your needs.  Schedule a free call with Carolyn now!