Competition may be good or bad depending on the action being taken or the value being applied. Competition can drive progress through motivation. However, if it is manifested by bringing other people down, then it's being totally misunderstood. Sunday Burquest and Missy Payne, both players from Survivor and advocates of the youth, join us as we deal with women competing against other women. On a side note, they both share what they learned from the show and the backlash they dealt with from being on national TV.
—
Listen to the podcast here:
Why Women Compete More Than Collaborate with Sunday Burquest and Missy Payne
I am excited and ready for a great show. There were so many things to be thankful for. I got the first shipment of my book, Plant Your Flag: The Seven Secrets to Winning. I know I mentioned that I had been working on this for a while now. It took longer than I had initially thought it would, especially for somebody who has little patience. It's tough to deal with but it's done. I am so proud of this book. It has been a journey. I talk about things that you can learn from the good, the bad and the ugly. I tell you things that I've done that were not so great and what I learned from them. If I might say so myself, it's a great read. I would love to hear from you guys and what you think. I always say feedback is a gift and I would love for you to read it and give me some feedback. You can go to my website at CarolynJRivera.com and purchase the book there. When you read it, give me some feedback. That's what we're here for.
I had a speech in Orlando at the Medical All-Stars conference. It was a great conference. I talk about change because we know that the only thing constant in this world is change. You have to be ready for it and looking for ways to constantly improve and reinvent yourself. We went out dancing, me and my husband. It was my birthday, I went to brunch with my husband, my son and my mom. He knows how much I love adventure and to try new things. Afterwards, he took me indoor skydiving. That was so much fun. It's like you're floating in the air. I need to say happy birthday to my sister-in-law because we are birthday buddies. I hope she had a great day too. Jazz, happy birthday. I have with me two fabulous Survivor sisters. One of the best parts about being on the show Survivor was the great people that I have been able to meet along the way. The Survivor community is amazing. It's like we have our own family of contestants that have been through this craziness that I've been through and I just love it.
Here with me are two amazing women. First, let me start with Sunday Burquest. Sunday is an inspiration to all of us. She has been in ministry for her entire life and she and her husband started the Young Adult Ministry in about 2012. She has been to fourteen countries speaking and providing supplies to orphanages. She is selfless in her actions and she still has been through so much in her own life. A few years ago, she was faced with the news that no one ever wants to hear about. She had breast cancer and she went through two years of treatment and a bout with depression. She is here to talk to us now. She's got a clean bill of health. She got the courage to go after her dream to be a contestant on the hit reality show of all time, Survivor. She was a contestant on season 33 and lasted 35 days on the island. Sunday's a speaker, an author, a wife, a mother of four fabulous kids and a true survivor. I found out that Sunday's daughter, Kennedy, has the same birthday as me and they had an Amazing Race themed party. Happy birthday, Kennedy.
Women are lifesavers. We're supposed to be partners and we should be encouraging one another.
Click To Tweet
My next guest is also someone who I admire, Missy Payne. Missy has spent over fifteen years as a competitive cheerleading coach and educator at various middle schools and high schools. Missy has dedicated her life to helping teens succeed. She created a charity called Cheer For Your Life and I love this charity because it has two parts to it. The funds are for kids that need financial support in order to participate in clubs and school programs so that they can follow their dreams whether it's dancing, singing, skiing, it doesn't matter. Missy created a twist to this in that she gets other kids involved in helping raise money to support the kids in Cheer For Your Life. She has teens from all across the country participating in these personal challenges and raising money for people they have never met. It is a brilliant way to help kids succeed and teach other kids how to be selfless themselves.
Once a year, these kids come to Texas to meet each other and they get to compete in this Survivor-like challenges against the celebrities like Sunday and I because we both participated in this event. I've been doing it since it started its launch in 2015. When you see the faces of the kids, it makes it all worthwhile. Let me tell you about those challenges that we do. Missy has been on Survivor the season right before mine, Blood versus Water. She had the opportunity to compete against her daughter at the same time. Missy lasted 39 days as well and came in third place. This is a powerhouse of people that I have here. Missy is an author, a speaker and a mother of two beautiful daughters. I am so excited to have these great women here with me. Welcome, Sunday and Missy.
Thank you.
This is fabulous. You guys are great. We are going to have a panel discussion. The best part about what we're going to talk about is that it is a passion for all of us. It's focused on women helping women. I can tell you that in my journey when I was writing my book, each one of the three of us has gone through the same thing in terms of we've all written a book and we've helped one another throughout that process. I am super excited to have both of you as a guest on this show. We are going to start by talking a little bit about Survivor. Missy, tell me what do you think of this season so far?
I love it. I was shocked. I was going to like it as much as I have but it's action-packed. The tribes are appropriately divided and it is interesting. It's hard for the viewer to not love the underdog a little bit, but otherwise, I love it. I think it's great.
Sunday, what are your thoughts?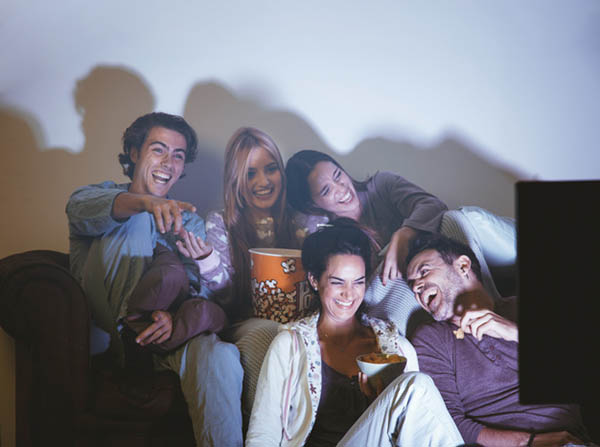 I love it too. They hit the casting on the mark. The theme is cool. I know they'll move past it here as we get going into the season, but I liked the concept and I agree with Missy. It's going to be hard not to root for those safe. I liked the girls that were like, "We eat and we've got a guy following us along and we can navigate things." I like it.
We could pray for that, a girl's alliance. Could that ever happen and stick since the Parvati girls alliance? Was that the last alliance of girls that ever stuck together?
I think so. It doesn't usually work. My season, we ended up with three in the finals, but I wouldn't necessarily say that Jaclyn and I were aligned.
I also love the David tribe. It's hard not to root for those guys. I love the Christian-Gabby alliance that's happening. It's super fun to watch. I think that we have a great opportunity. I like the fact that they've spent a little bit more time this season getting to know the contestants. I told you already a little bit about my favorites but it's still early. There is so much game left to play, but that rain for three days in a row. Did you guys have rain on your season? Sunday, did you deal with that right away or no?
Yes, the first night was horrible. The second day, we got evacuated for a cyclone. It was the first time in Survivor history. The first night was literally hell. I can't imagine three days in a row of it.
Look at other women as people you can collaborate with instead of people that you're competing with.
Click To Tweet
Missy, how about you?
Yes, we did. We had rain. I remember we had a couple of brutal nights. As a matter of fact, that was the tipping point for Julie to quit on our season. I wasn't there. She was on a different tribe when the rain was pelting all of us. I was told that that particular night and she was even telling them, "I'm done." It's brutal. You're sitting there and your fingers and your heel are getting completely warped. People don't realize how bad your skin gets messed up. It's more of a mental thing because it's just rain at that point. It's like a gnat, it's swarming and it won't stop. I don't think there's anywhere you can get comfortable. We had quite a few brutal nights but we didn't get evacuated. Julie evacuated herself.
I could relate a little bit because of the White Collar tribe. We were the clueless tribes. We didn't have fire for four days. Although it wasn't raining every single solitary day, we were starving. We couldn't make any rice and we couldn't eat. That was traumatizing for us. We've all had these different experiences on Survivor. I thought I would ask both of you, what did you learn about yourself from being on the show, Sunday?
My learning came probably more from watching than playing. I had a fantastic experience playing the game. I loved every minute of it. I didn't love getting voted out. I loved the people, the adventures, the gameplay. For me, the difficult part was watching it. When I was watching it and what I was watching wasn't necessarily matching up with my perception of myself and how the game was played, that was difficult. What I had to go through as a process of learning was that Survivor, while it was awesome, amazing, an adventure and experience of a lifetime, it's not my identity. It was good watching and learning that my identity isn't what I do, it's who I am. That was my big takeaway from it.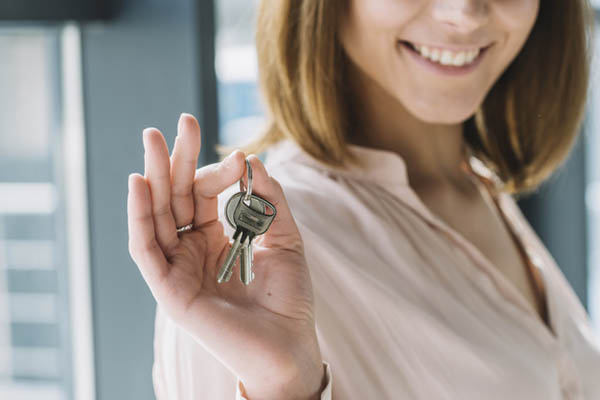 That's a great point because all of us when we watch back, first of all, we don't see it for a very long time. They decide what they're going to show about you. They could have taped three days' worth of taping and its 40 minutes for an episode. It's different than what we've experienced on the island. Missy, what about you?
My experience was just a bit different because I was on with my daughter. The blood versus water concept is brutal. It was super hard because ten days in, they shuffled the tribe. She and I were together. I'm not sure if that was harder or going against her was harder. As we proceeded through, I was with her from day ten until she got voted out. It was difficult because I was carrying her as well. Truly, I did carry her. I got her from not being voted off multiple times. What I learned about myself and I think that I had already thought this, is I'm good at multitasking because I would not only have to emotionally be strong for her. I'd also have to be inside covering my own self because I was bound and determined to make it to the end. For me, resilience was truly what came flying out of the experience. In agreement to Sunday and you, Carolyn, when you watch it back, I got a good edit. I have to say it was true. I do think that I noticed the resilience there as well. I also didn't realize probably how hard it was going to be. When you look back on it, you're like, "It was truly the hardest thing I've ever done."
The same thing, I feel like I got a good edit too. Either way you look at it, it's super difficult for all three of us. It's probably the hardest thing we've done and the most exciting because we were able to push ourselves probably further than we thought possible. Many people always ask me what happens after Survivor. I know each of us had different experiences and different changes in our lives. What has changed for you since the show, Missy?
A lot. I was surviving long before Survivor, single mom of two girls, you said it clearly in the intro. I had those experiences. Coming back and being able to have an amazing platform to do something great, that was a big deal for me because I have been a coach and a teacher for many years. Just to be able to come and even push that further was amazing for me. I wasn't too keen on being recognized all the time because that's not my style, but it's still happening a few years out. I literally got recognized in Colorado in this tiny little restaurant. These ladies are screaming. That part, it's fine and I understand their excitement. As far as being able to leverage my status to do something positive, that was the key. I didn't even know that that was possible because I'm social media challenged, but it certainly helps.
That's so funny because you don't realize where you're going to get noticed. You are on one season before me. You and I are a few years out. It's a while ago. Sunday was on three seasons after me, four seasons after you. You probably still get recognized a lot more. We still do get recognized, which is pretty funny. Sunday, what about you? What are some of the things that have changed for you?
When people react in a defensive manner, they are being run by fear.
Click To Tweet
Like Missy, a lot. After the show, it gave me the courage to take a step and I stepped down from 26 years of ministry in the one place, which is scary, and stepping into building your own business and your own brand. What I loved was helping women and young women. Now, I can totally focus on that and speaking and inspiring audiences. Both of you have survived a ton of stuff way before Survivor. I love to be able to talk to people and help them see how to move past their setbacks. That setback is just one scene in your story. It's not your whole story. I love having the platform of Survivor to be involved in different charities like Missy's and others, especially with breast cancer because I'm a breast cancer survivor before Survivor. It opens the door to be able to do a lot better than maybe I would have without it.
It's such a benefit for all of us because you get to go to charity events. You get to focus on things that we've thought about before but haven't had the opportunity to do so. Although our stories are all a bit different, they're all a bit similar in that we've all focused or changed what we do to use our platform to help others whether it's kids, women, teens, organizations, whatever it is. For me, that was the greatest fun that I've been able to take away from the show. Being on national television though, it's both a risk and a reward. Did any of you have any backlash after the show? Sunday, did you?
I would say yes, I did. For me, it was difficult because when I left to do the show, I was still a young adult pastor. Every decision I made and everything I said while I was playing the game in the back of my mind that was there at the forefront of my thoughts. It was like I was playing two different games. I was playing a set, keep your reputation game while trying to play Survivor. Probably the lack of drama on my end, which is good in my normal life, doesn't make great TV in Survivor life. My backlash was probably more of the lack of people understanding or respecting my game. For anyone that makes it on the show, you know you want to be respected that you know how to play the game. When people can't see your game, they don't respect you for it. I had to weigh out which was better, coming out with a good reputation or having kudos for the game. I have to say a good reputation as far as what I do as concerned was better. I will say kudos to me for wearing a swimming suit on national TV.
Missy, what about you?
I don't think anybody's ever ready for life back again because the social media piece is for people to say ugly things. I got some great advice coming off the show quickly, which was don't check your social media. Baylor, my daughter, would be the one that would call and just say, "Don't look at this or don't read this." I didn't read any of it because there are so many opinions from people sitting on their couch. They don't get it. I do think that there's mutual respect between all the players for sure. The one personal piece of this that was tough for me is my stepdaughter who I truly consider, she and her brother, my stepchildren. Even though I'm not married to their father anymore, it put a wedge in our relationship.
The way I understood it is she just had a super emotional reaction to that final tribal council, which my own daughter did too. I've never been able to piece that together. Literally, this past May was the first time she and I have communicated since the show. That was a tough one for me. I think everybody needs to have their perception and their reality about things. I respectfully bowed out and let her have that. I don't know if it was an embarrassment because her friends were going to see it. At some point, I'll get to ask because that one was a bit of heartbreak for me. Everybody else in the family was over the top supportive. I didn't get any backlash whatsoever. I backlashed myself watching it. We all want to go, "I wish I would not have said that. I wish I wouldn't have done that." That stepdaughter one was tough.
When I got off the show, we had some drama on my season. I wasn't involved in it. When you're on the season, you're always involved in something. They link you to it. My son also told me, "Mom, stop responding to social media." I never went to read it or I never looked at any of the Survivor stuff before I was on the show. I would watch the show and enjoy the show and that's how I did it. Afterwards, I was obsessed. I'm like, "What are these people saying about me?" Sunday, I love what you did when you put together for the newbies this season that video of all the things of what people have said about you. It was such a great experience to go through. I went back and I looked at all the things, the nasty things that people said about me. They even did a video about my resting b**** face with twenty different pictures of how I looked. I was like, "I do. It's horrible."
It was so exciting to talk to the new people, the new contestants that are dealing with it right now and tell them, "Don't take it to heart and don't read it. These people don't know you. They're sitting on their couch and they're making up what they feel that we should have done." That's great, that keeps them tuned in. Continue to do that. Don't write the nasty stuff. You could still have those same opinions, just don't share them. Some things are better left unsaid. I think about that not only in Survivor. It's the bullies that are out there that are picking on people along the way because it's so much easier in this environment when you have a phone and a computer and you don't have to fess up to it face-to-face.
That's pretty unfortunate how our world of technologies can be such a positive and it can be such a negative in two seconds. It gives people that safety net to say whatever they want or feel. Unfortunately, people like us who have been on reality TV gets the brunt of it. You have to take it with a grain of salt and move on down the road or don't look, which I did 95% of the time but it's hard not to.
Nobody needs to compare. We're all the same with our clothes off.
Click To Tweet
You try. We still try because people still say it even to this day, it's so funny. What we're going to talk about and this is a passion for all of us. I've grown up in the corporate world. I've been through so much throughout the years in that type of environment. One of the things that's a mission for me and I know that both of you feel the same way, is that there are times when I feel women are fighting against other women. Instead of working together, it sometimes feels to be almost a competition against one another. I feel like women need to support other women. What experiences or thoughts do you guys have on that topic? Sunday, why don't you start us off?
I have a couple. I have a good and bad example. For a negative experience, I was involved in something where I was discluded from a large group that was working with the people I was working with. It was obvious to people around that I wasn't included. There was nothing I can do about it. I was working in an environment that pitted people against each other. It was really hard and when people would ask me about it, I felt like I had to keep up a good face and be, "No, it's fine," but it wasn't. It was just I don't understand why we're not working together. It was confusing to me.
On the flip side of that, I met a woman one day and we started talking. We both figured out that we were both speakers and we both like to speak to women about strengths specifically. The first thing that woman said to me was, "That's great. There's room for all of us. You are the friend that I have waited." That's what we should be saying to each other, "You do the same thing, great. There's room for all of us." We're so unique and different. We don't have time to compete with each other. That comes from the world of comparing each other. It's sad and it makes us look bad and we don't get stuff done.
I don't get it because I feel like men don't do it as much against other men. For some reason, women do. It drives me insane. Missy, what are your thoughts?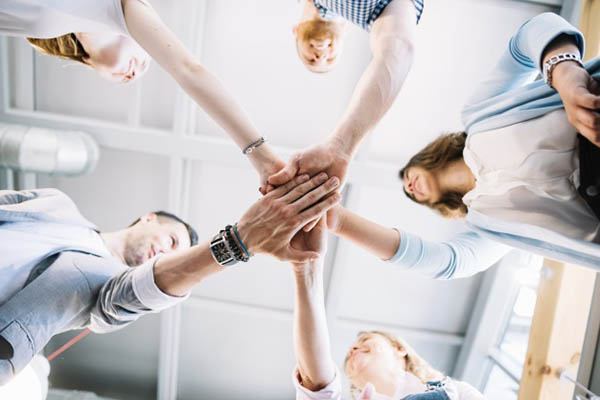 This started long ago about the time of creation. There was some total confusion that happened. I do feel that as the human race grew and as we've gone through the thousands of years when we got to the point where women were allowed to have a voice. We can even talk about the women's rights movement and whatever. I feel like once we started allowing or accepting women to be leaders, then it was this race to climb to the top. They started scratching each other's eyeballs out and stabbing each other in the back. I don't believe that that's what women were created for. Women are life savers. We're supposed to be the partner. We should be encouraging one another. That's the way it started. I think there was some confusion along the way. I feel that's between the three of us with our platforms and how we feel about each other, I love women. The ones that are super rough and want to shove you down, I believe that that's a mistaken identity.
They are being run by fear and they are forgetting that we all should be on the same tribe. I did a women's retreat. I facilitated some leadership. It was so powerful just to be reminded because my coaching of cheerleading for gazillions of years has put me in the position of leading young girls, teenage girls quite a bit and a few boys, but mostly teenage girls. When you get to work with a group of women, especially in that setting, these were high powered sales, whatever they do, it's something I can never do. I went in and led this workshop. It was so incredibly touching to see people barriers and walls come down and be able to support one another. Even though there's probably a lady in the room that wants to be top sales, but still they understood that once you realize that we're all on the same tribe, you start to work together.
We were talking about women helping other women and the struggle of why some women feel it's competition versus trying to help each other and lift each other up. I think what both of you had mentioned, in my mind, it seems as though with beauty pageants and all these things, we're always competing against other women. It puts us in that position. When we started to break into the corporate world and even the business world of what each and every one of us do, it gives us this platform to do exactly what you did, Sunday, which is don't push them away. Try and help the other women and see that there are other ways in which to handle the situation. If we work together, we can be so much more powerful than working alone or trying to push each other aside. To me, that is what all three of us are trying to do. If you wanted to give some advice to our audience, what good takeaway do you think they should walk away with, in order to bring women together and see each other working together and having one tribe? Missy, why don't you start out?
There's a lot more than just one piece of advice I could give. I will start with one. We should encourage one another to test out that character trait called empathy. Start trying to put ourselves in other people's shoes because I do feel that when people react in a defensive manner, it is run by fear. It's the fear of getting to the top or the fear of not getting the most attention. I would say try to put yourself in their shoes and also go look in a billboard because we don't look like those people. Nobody needs to compare. We're all the same with our clothes off.
Sunday, what about you?
View yourself as a collaborator instead of a competitor.
Click To Tweet
There's a lot we can say about this part. I would say starting off by examining yourself and making sure that you're not expecting others around you to do something you're not doing. Secondly, to view yourself as a collaborator instead of a competitor. Look at yourself that way and look at other women as people you can collaborate with instead of people that you're competing with. You're only responsible for yourself. All you can do is lead by example and start the trend. If you start by sharing other people's stuff, promoting other people's stuff and not thinking, "I can't promote your book because I have a book." Promote theirs. Sing the praises of other women. Encourage them in front of other people and then social media. Promote them and then they're going to want to do the same and it becomes a cycle instead of being afraid. Just because I promote you, it does not make my light dim, because your light is shining. We all shine brighter if we all promote each other and it starts with doing it ourselves.
That is such a great point because it is so true. Sometimes you get so sucked into, "There's only room for people to buy one thing and I want them to buy mine." There's so much more room for everything because all three of us are speakers, all three of us are authors and all three of us have a passion for women. That doesn't mean that our message is the exact same or that, "I can only listen to Missy and Sunday and not Carolyn or no room for that." People can listen to all of us because you're going to see something from one point of view. Missy is going to see something from another point of view and I'm going to see something from a totally different point of view. Imagine now you are taking all those points of view together. That's what diversity is all about, diversity of thought. That's the benefit of being together. What else do you guys think about that?
I think something that I say is not going to hit every person. Not every person is going to identify to my story, my personality or let's say my accent as I've heard but other people will. Someone needs to hear it from you, Carolyn, and different types of person need to hear it for Missy, it's all chicken. There's only chicken. You can have it fried, baked or grilled. It's still chicken. It's what people prefer and it's going to hit different people. There's a room for all of us, that's the point.
I love the concept of the accent because all three of us here on this radio, we all have three distinct and different accents that are absolutely fabulous. The minute I opened my mouth people are like, "She's not from around here." It's so funny. I love it.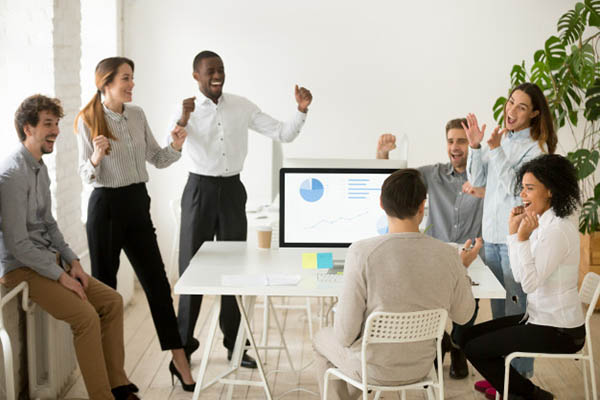 We have been talking about women helping women. We talked about having empathy, being able to take a step back and look and see what other people are going through, feel what they're going through. We also talked about the fact that you can collaborate versus competing. Everyone has a message as Sunday said it best, "Chicken is chicken. Whether you want it fried, whether you want a grilled, it's still chicken" The message is still the same. Your message will resonate with some and not with others. That is why diversity of thought, diversity of accents, all those things come together. I want to thank both of you for sharing your experiences and your ideas. You guys are doing some great work and I want to make sure that people know how to contact you. Can you share with the audience, Sunday, how people can get in touch with you?
First of all thank you, Carolyn, for having us on. This was a great opportunity. My website is IAmGritGirl.com. They can find what I'm doing there, my book, speaking events. My Facebook is just Sunday Burquest. My Twitter and Instagram are both @SundaySurvivor. Check us out, say hi, follow me, that would be great.
Missy, how can people get in touch with you?
What a treat that we get to be part of your journey. I love this. TheInvisible7.com is the best place to find out about all of my appearances and things I'm doing. As far as social media, although I'm not great at it, if you want to follow me, you can at @Just1Missy. That's all of my accounts across the board.
Thank you. You guys have been fabulous, true Survivor sisters. Our community is great. I love the fact that we have this opportunity to share ideas, collaborate with one another and take our messages to broader places. Thanks again for taking time and spending it here with us. Remember, The Carolyn Rivera Show is all about you, the audience. Follow me on Instagram, @TheCarolynRiveraShow. If you're ready to ignite your will to win, to enhance your leadership effectiveness, build a strategic plan or reprogram your mindset, go to my website at CarolynJRivera.com. Send me a message. My passion is to watch people succeed and helping people achieve more than they ever thought possible. Remember belief, commit, achieve is the secret sauce you're looking for.
Important Links:
About Sunday Burquest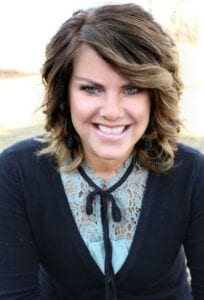 Her tenacity along with her trust in the Lord has empowered her to fight through some of life's biggest challenges. In April of 2012, Sunday was diagnosed with breast cancer. During the yearlong treatment process, she leaned on her family, friends, and faith. Her determination to win this battle kept her from allowing cancer to have the upper hand.  She was given a clean bill of health the following year.
Shortly after earning the title of breast cancer survivor, Sunday auditioned for and was eventually cast on the Emmy award-winning reality TV series, Survivor Millennials Vs Gen-x (2016).  From deaths in the family, her husband's near-death experience, breast cancer to competing in an intense physical and emotional game for over 30 days, Sunday not only survived, but she discovered her inner-strength, she found her grit.
About Missy Payne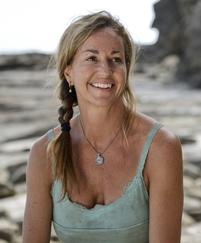 I was on season 29 of Survivor in Nicaragua San Juan Del Sur (Blood vs. Water 2). I came skidding across the finish line claiming 3rd place with a cast on my leg.
After I returned from that island of Nicaragua, I started a non-profit to give scholarships to teens who needed help paying for extracurricular activities. In its 3+ years of existence, we've been able to support around 12 teenagers every year, with an average of $3000 in funding to each of them.
I originally started 2×2 as an experiment to see if teens would be willing to help fundraise in a unique character building program. It skyrocketed with interested participants who completed tasks out of their comfort zone to raise money for the 501(c)3. Interestingly enough, their own lives have been changed along the journey to help.